Sublimation is a very popular technique for applying brightly colored designs to fabric and treated substrates. You print using sublimation ink, on sublimation paper, using a dedicated printer. For these examples I printed using my Epson F170 dedicated sublimation printer. (You can see my review of my Epson F170 sublimation printer here.)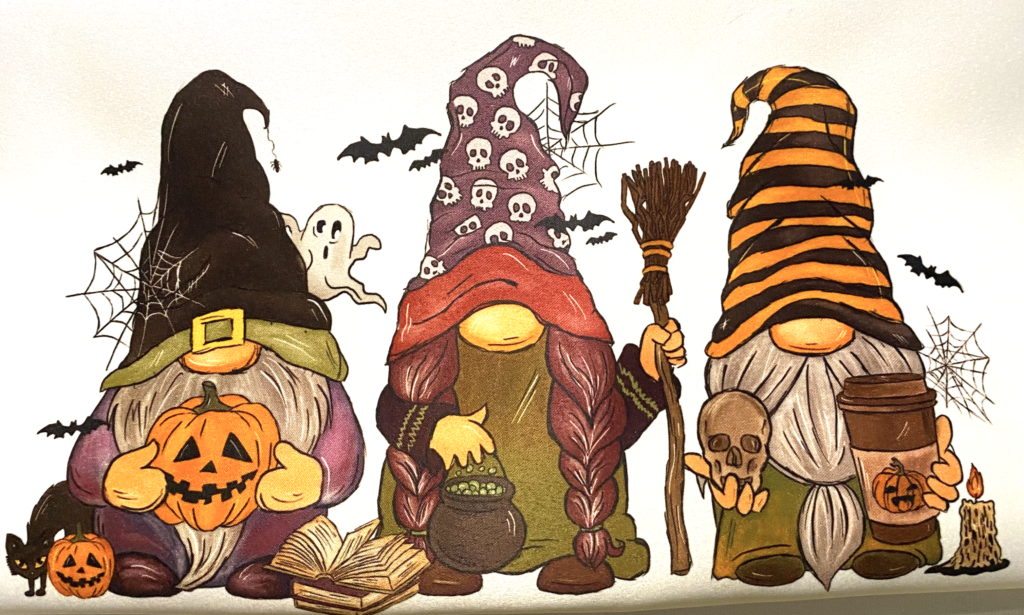 What is sublimation? In simple terms, sublimation is the process of applying special ink to your blank. When you heat it up, the ink becomes a gas and it bonds with the polyester in your garment or with your hard substrate. Imagine heating your skin and the pores open and lotion is more easy absorbed into your skin — the same thing happens when you heat the blank. Then the ink seeps into the "openings" in the blank and as it cools, it is trapped there, forming a permanent bond with the blank.
I am teaching a class at my grandson's school on sublimation and wanted wanted to show how the amount of polyester in garments can effect the vibrancy of the designs. I printed all three of the designs out using my Epson printer. I pressed each item for 60 seconds at 380 degrees. The first I put on a 100% cotton t-shirt. You can see that the colors are a bit muted.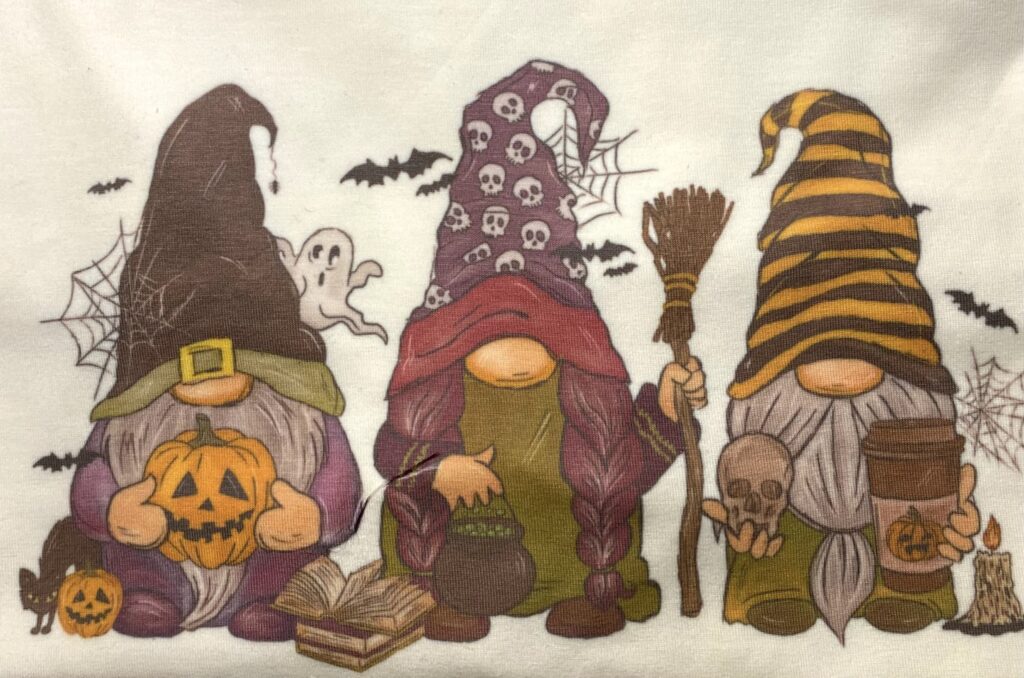 Next I pressed the design onto a t-shirt that was 50% cotton, 50% poly. The colors are a little more vibrant than they were on the 100% cotton shirt.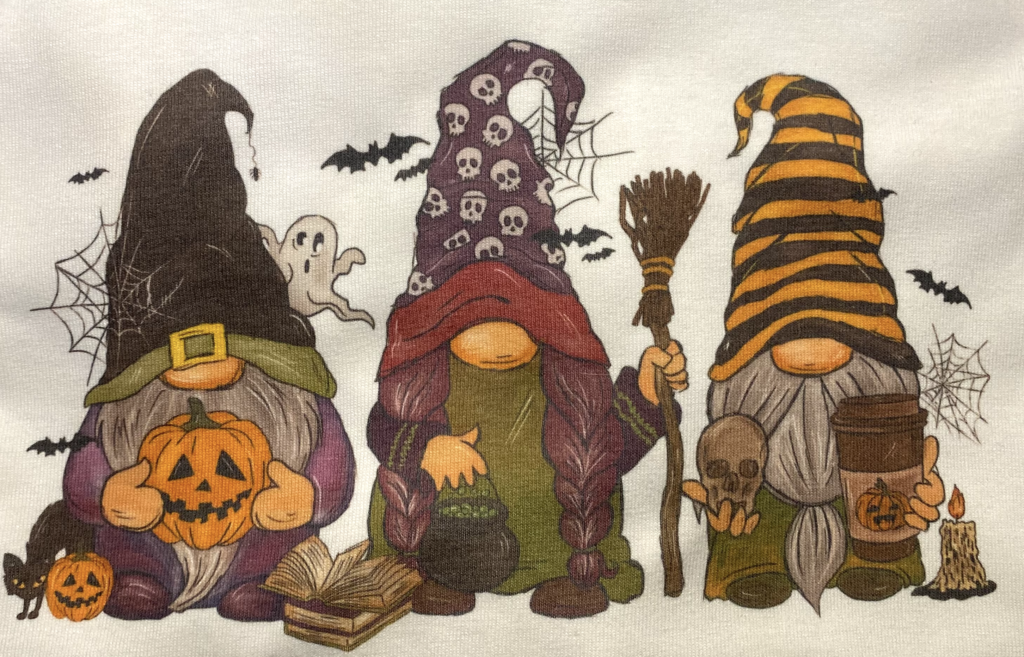 Lastly I pressed onto a 100% poly garden flag (because I did not have a 100% poly shirt in my stash). Look how much more vibrant the colors are on the flag.
Because I realize it may not be easy to see when the images are viewed individually, I put them next to each other so you can really see the difference. The 100% cotton is on the left, the 50/50 cotton/poly is in the middle and the 100% poly is on the right.

I hope you enjoyed this quick comparison of sublimation on three different fabrics. One other thing to know about the fabrics is that the higher the poly content, the better the design will look after washing and the longer it will continue to look vibrant. The fabrics with more cotton will get a "vintage look" (more muted and washed out) as you wash them.
Wish me luck with a class full of 8th graders tomorrow! After a little show and tell (otherwise known as lecture/demo) they will be making bag tags using Artesprix Sublimation markers. If you have not used these great markers, here is a tutorial on how much fun they are –and how easy to use.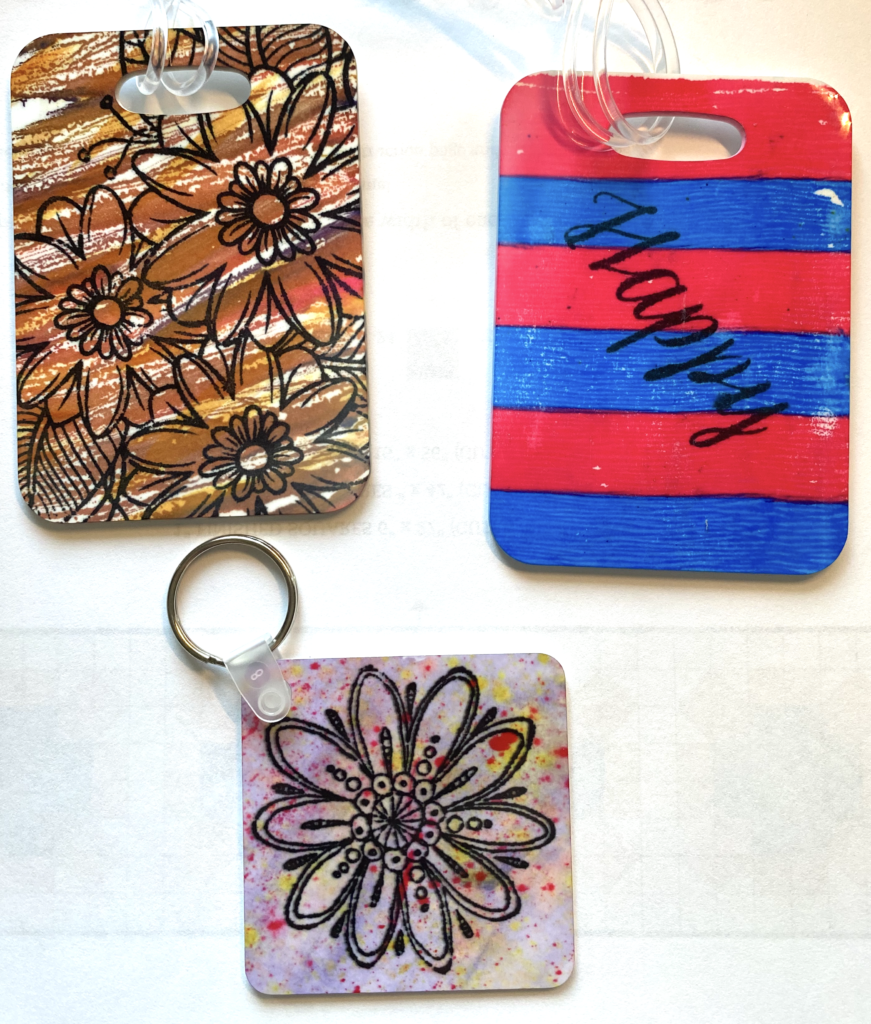 If you enjoyed these tips, please join my Facebook groups … Libby's Silhouette Group — Tips, Tricks, Tutorials and Projects, Libby's Craft and Sewing Group and Running With Sisers – Juliet and Romeo. You can also find me on FB at Libby's Loft.com. Please join and feel free to ask questions and share your creations! I look forward to seeing you there!!
Until Next Time,
Happy Crafting
Disclaimer: Posts on this site may contain affiliate links. Clicking on one of these links or making purchases at linked sites does not mean you pay more for your purchases. It means I may receive a small commission on your purchase. This commission helps defray the costs of this site and enables me to continue to provide you with new and exciting content.