My Story
My grandmother taught me to sew when I was a young girl. I had drifted away from sewing as my life changed but it was always there … in the background, surfacing when needed. As my boys grew up ,I returned to sewing for fun and "therapy." I purchased my first embroidery machine and embroidery software over 20 years ago and have not slowed down since! Adding electronic cutters to my sewing was a natural step!

I am a Martha Pullen Licensed instructor and a Terri Johnson Creates Licensed instructor and travel around the country sharing the love of crafting … watch for me at All Things Silhouette, Original Sewing and Quilting Expos, Appliqué Getaway, Everything Embroidery Market and other events in your local area!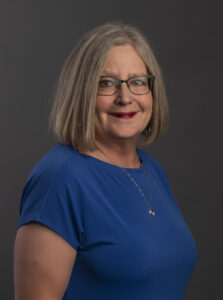 Meet the Team
I am a "one girl show but even a one girl show has folks who function in the background, enabling them to succeed.
In my use, I have a wonderful husband (aka "enabler") and a dog who makes me put down the computer and play with her.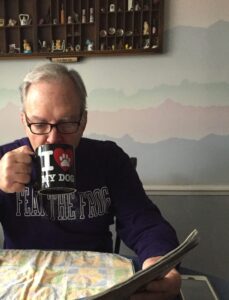 Joe — Enabler and Shipping & Receiving Dept.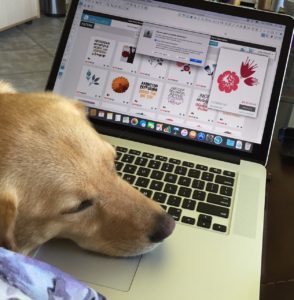 Dixie Belle — Trainer (she has us well trained)