At the last Silhouette Summit, we saw a prototype of a large Cameo 4 … the Cameo 4 Pro … and the size we saw was 20″. Today Silhouette America introduced the NEW Silhouette Cameo 4 Pro and it's 24″ wide!!!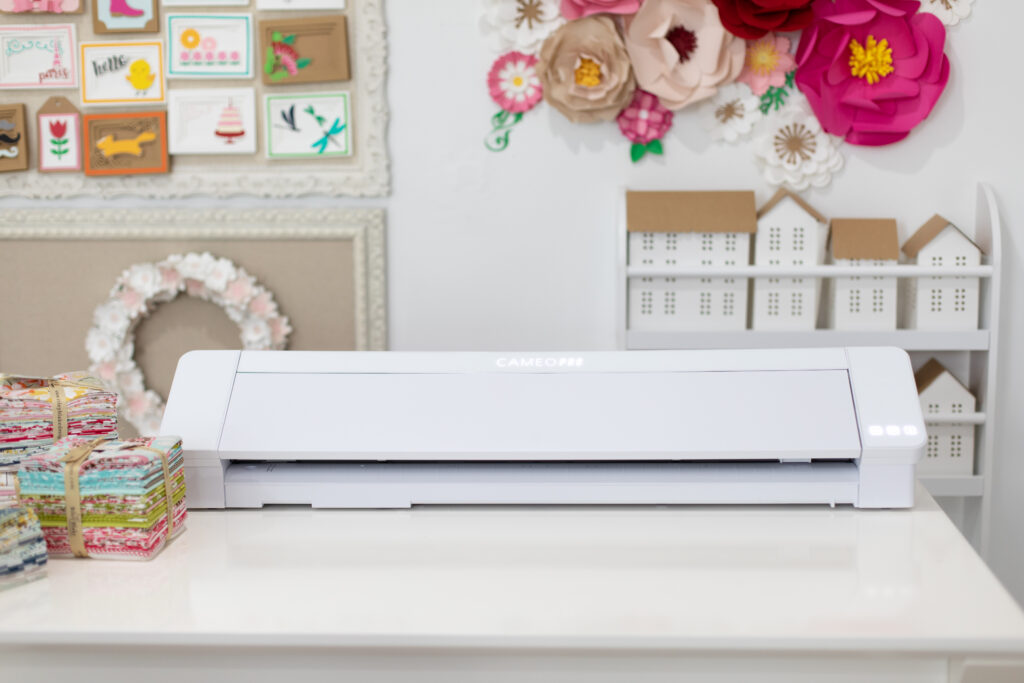 Here are the features of the amazing new Cameo 4 Pro:
24″ cutting width
Adjustable roll feeder for rolled materials with widths up to 24″
Built in crosscutter to trim vinyl right from the roll
Matless cutting capabilities
Compatible with additional tools for more cutting options
3mm clearance
Automatic tool detection capabilities
Sleek, compact aesthetic with a sliding lid and backlit, feather-light touch panel
Wireless Cutting with Bluetooth connectivity
Print and Cut registration capabilities
PixScan compatible
Driven by Silhouette Studio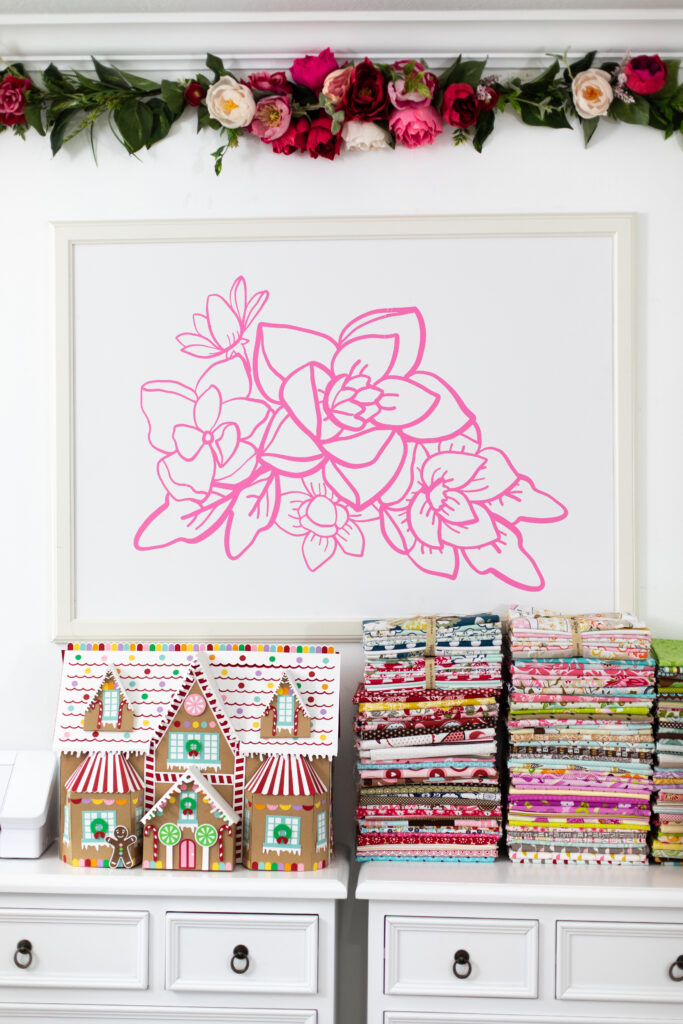 In addition to the size, one of the big differences is the role feeder. The Cameo 4 Pro comes with pieces you can assemble and attach to the bottom the Cameo 4 Pro — these can also be used to provide support for the middle of the mat to prevent the mat from sagging.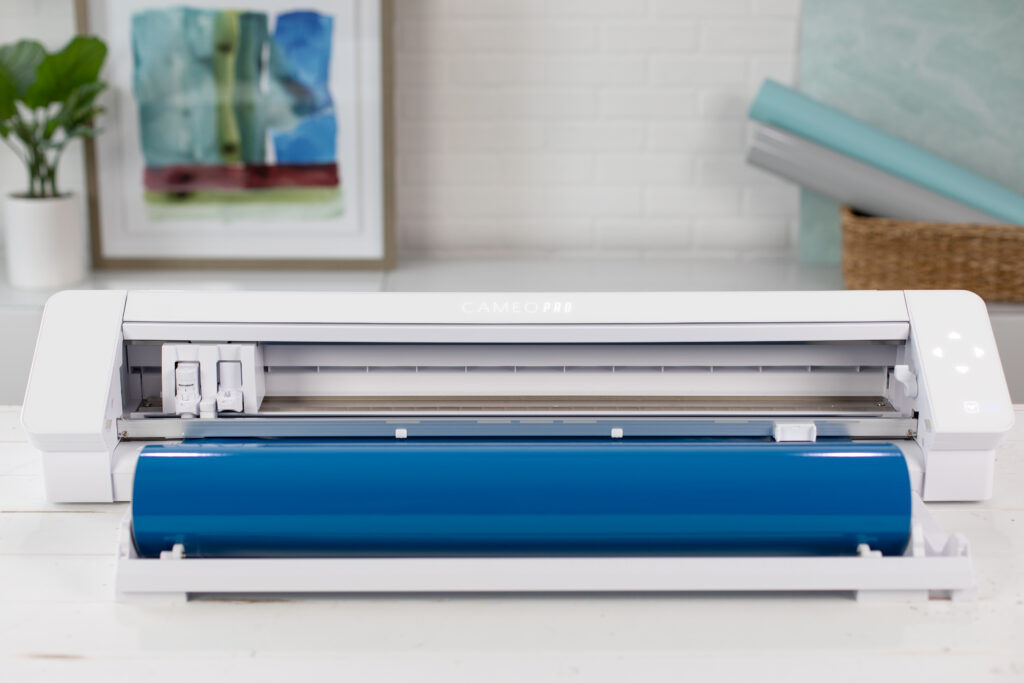 Easy to use pinch rollers can be used to adjust the machine to specific sizes: Letter/A4, 12 inches/A3, 13 inches, 15 inches, 20 inches and 24 inches.
Which tools can you use?
Just like the Cameo 4 and the Cameo 4 Plus, the new Cameo 4 Pro is compatible with all these tools:
AutoBlade — updated single tap adjusting autoblade
Rotary Blade — great for cutting fabric without a stabilizer
3mm Kraft Blade — cut materials like acetate, craft foam, burlap and leather
Punch tool — creates weeding lints in vinyl and HTV for faster and easier weeding
Pen Holder — add a pen in Tool 1 for drawing and sketching
Using tool adapters, you can also use some older tools. Use the black adapter for ratchet and fabric blades. The gray adapter is used with the Premium and Deep Cut blades. The white adapter fits the 2mm Kraft blade and the blue adapter is used with Silhouette Sketch pens.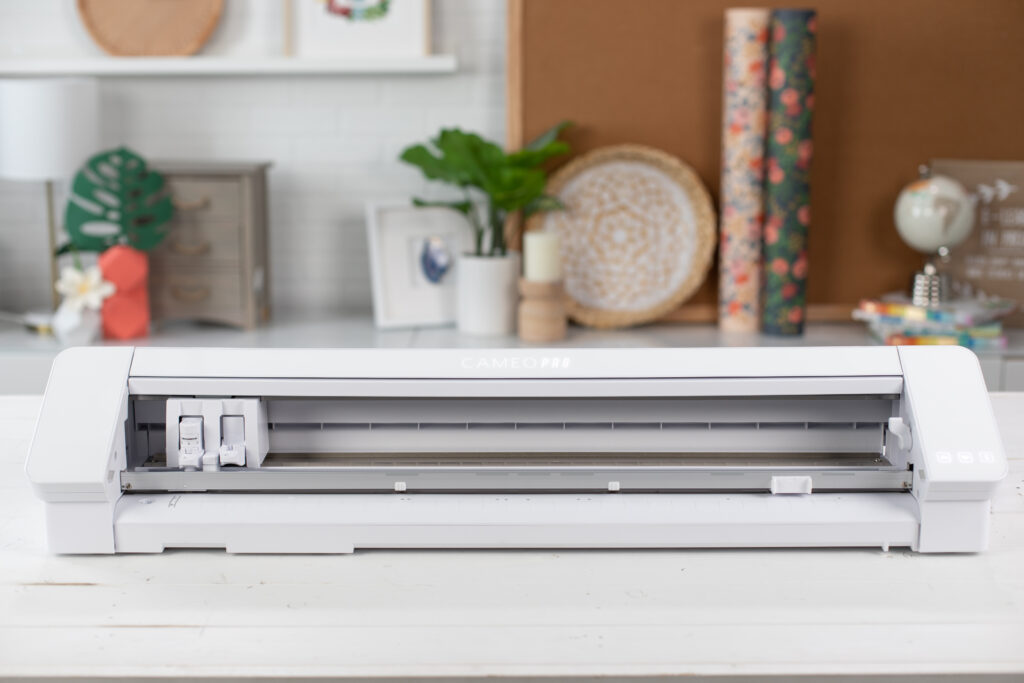 You can order your new Silhouette Cameo 4 Pro from Silhouette America by clicking here. You will also find some great bundles at Swing Design.
If you have been waiting to take your crafting or business to the next level, the new Silhouette Cameo 4 Pro is just the machine for you!!
If you enjoyed these tips, please join my Facebook groups … Libby's Silhouette Group — Tips, Tricks, Tutorials and Projects and Libby's Craft and Sewing Group. You can also find me on FB at Libby's Loft.com. Please join and feel free to ask questions and share your creations! I look forward to seeing you there!!
Until Next time,
Happy Crafting
Disclaimer: Posts on this site may contain affiliate links. Clicking on one of these links or making purchases at linked sites does not mean you pay more for your purchases. It means I may receive a small commission on your purchase. This commission helps defray the costs of this site and enables me to continue to provide you with new and exciting content.