Recently I added some HTV (Heat Transfer Vinyl) and rhinestones to a pair of jeans for a fun and sassy look!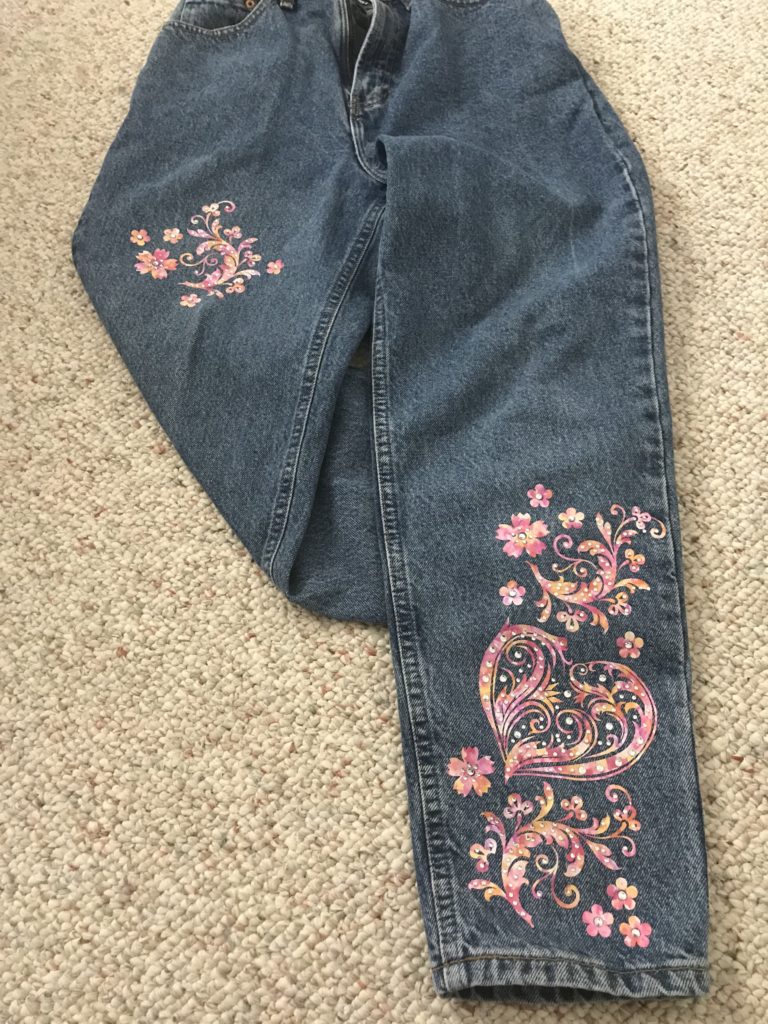 Working in my Silhouette Studio software, I used several elements to create the overall design. I selected flourishes, a heart and some flowers. If you look closely you will see that i created one group of flourishes and flowers and used it at the top and bottom of the overall design. I mirrored one horizontally and vertically so they would not appear to be the same. Then I added more flower elements.
Still working in my Silhouette Studio, I used a Pattern Fill to fill the vinyl part of the design so I could preview how the design would look when cut. I also added rhinestones to the design using the rhinestone tools in my software.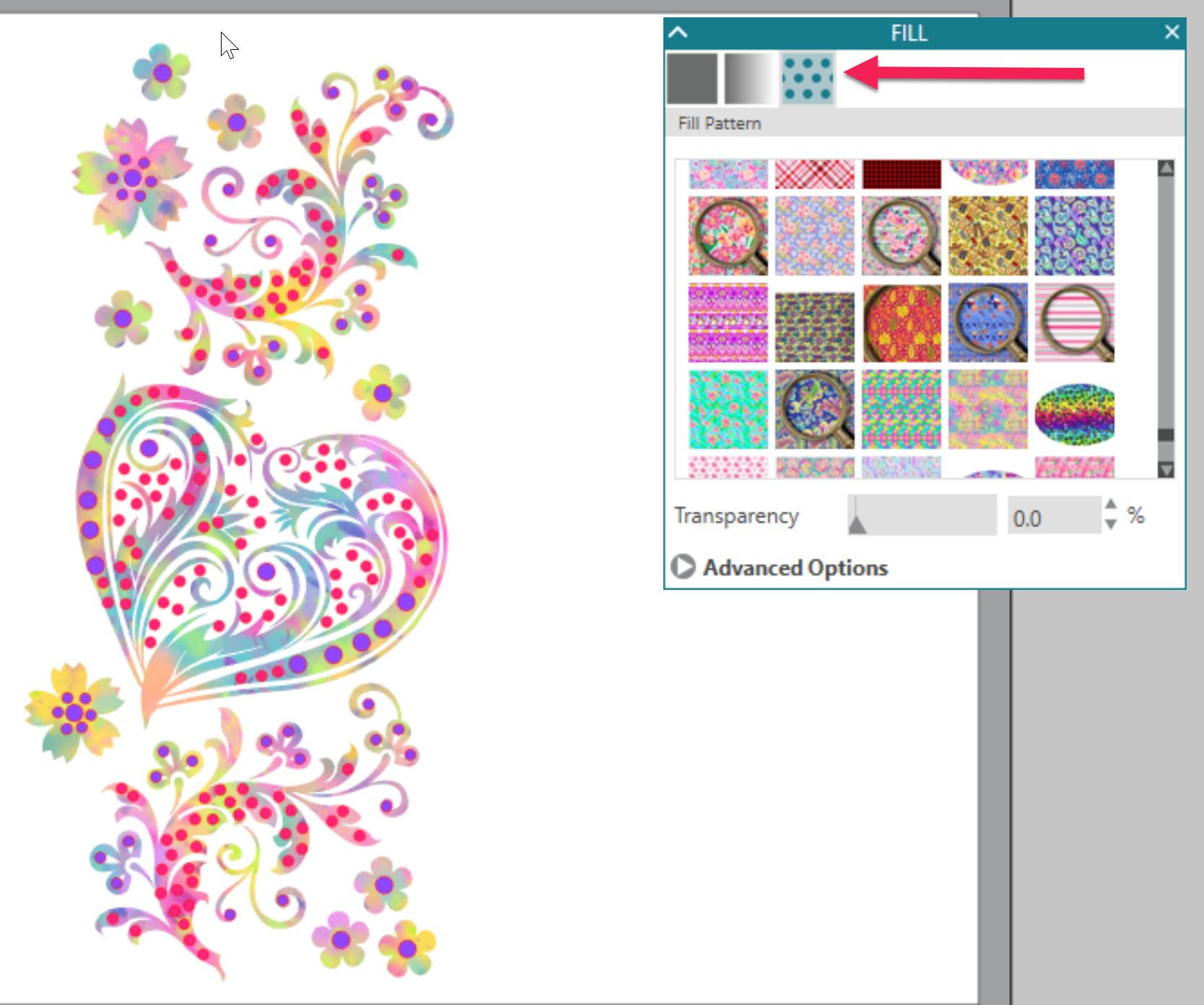 Once I had the design created, I cut the design on my Silhouette Cameo, using Sparkleberry Ink's Sunset Washed printed HTV. After weeding the design, I auditioned it on the pants.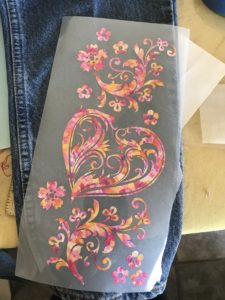 To press the vinyl on the pants, I wanted to use my heat press but was concerned about the seams in the jeans, so I used a press pillow inserted in the leg.
I used a handheld rhinestone setter to set my stones. I used 10ss and 16ss hotfix rhinestones in the design. (When I taught this as a class, we cut a template using rhinestone flock and pressed our stones onto the pants all at once.)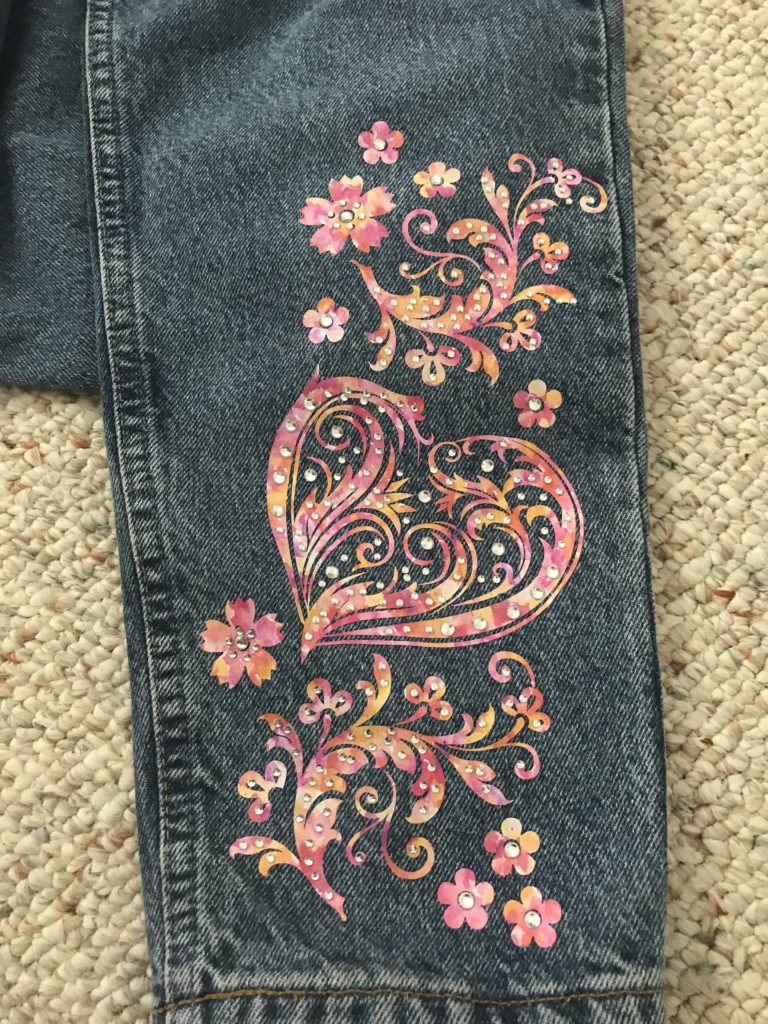 And that's it!! I hope this inspires you!
Be sure to join my FB groups, Libby's Silhouette Group and Libby's Craft and Sewing Group, and post pictures of your creations!