I was thrilled to be at the Launch Party for the new Silhouette Cameo 4!! Now that the Cameo 4 has officially launched, I can finally share details about this exciting new machine!!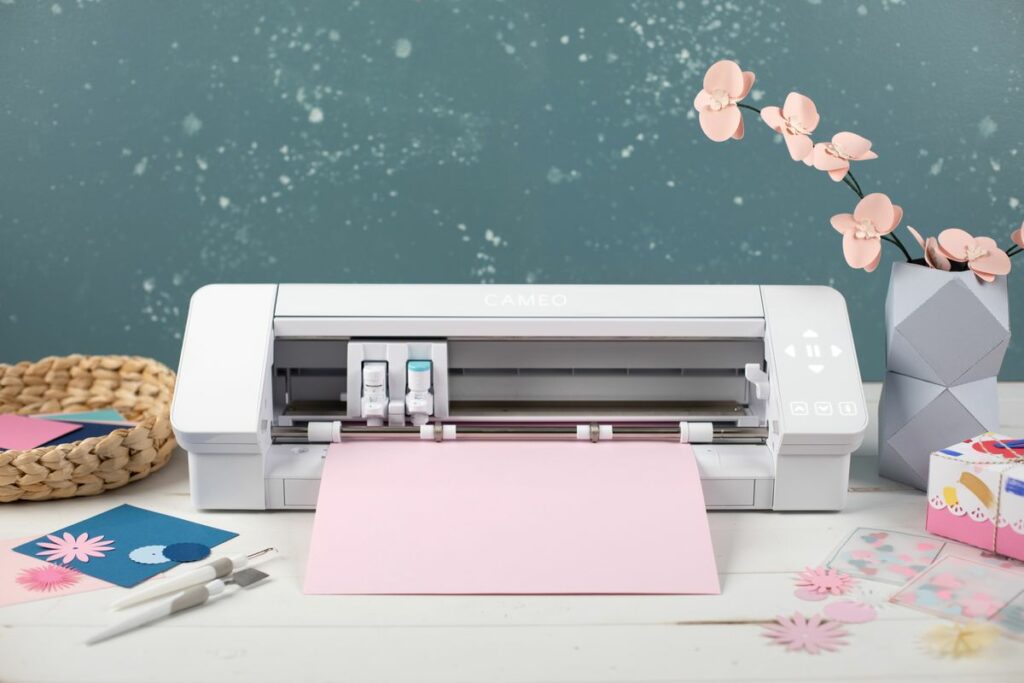 Let's look at some of the features of this new Cameo.
Increased Speed: The Cameo 4 cuts 3x faster than the Cameo 3 and is now the fastest cutter in the craft market! The increased acceleration speed allows the machine to start faster, move faster around corners and curves, and move more quickly between different elements in a design.
Single Tap Auto Blade: The new One Tap Auto blade will tap once to reset at zero and then tap to reach the desired cut setting. Much less clicking!!
Four included adapters will allow you to use many of the blades and tools from your previous Cameo. These blades will allow you to use sketch pens the Premium and Deep Cut blades, as well as ratchet and fabric blades. The Cameo 3 Auto Blade cannot be used in the Cameo 4.
Automatic tool detection. Special sensors in the blade housing and on the blade match and your Cameo knows exactly which blade is in the housing. The Cameo also senses if the blade is not installed correctly and will not operate until the blades properly installed. Notice the silver strip on this Rotary Blade — that's the detection strip.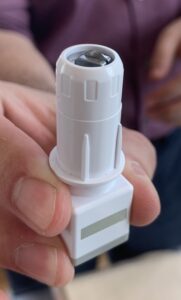 The Cameo 4 will be able to use new specialty tools — the Rotary Blade, the Kraft Blade and the Punch tool. With these blades, the Cameo will be able to cut thicker materials like craft foam, balsa wood and some leathers! The Punch tool will add small marks to help identify which parts of a design to weed when you are working with vinyl. These tools do not ship with your Cameo … they are accessories that will be available for purchase soon.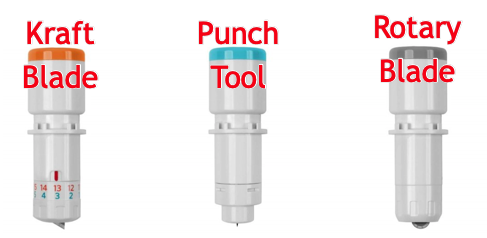 Here's the new Rotary Blade in action! Notice that there is no stabilizer needed on this felt. (Be patient, the video may take a minute to load.)
The Built-in Roll Feeder and Cross Cutter are new. The built-in roll feeder allows you to cut directly from a roll of vinyl, allowing you to cut projects much longer than any mat. The built-in cross feeder has a bar that locks in place, allowing for cleaner cuts.
Matless Cutting is now available for materials that have always required a mat — like cardstock. Small areas of the design are cut with less force, creating small connectors that will keep the cut pieces from coming loose in the machine. Once you have finished cutting, the pieces will be easily removed by hand.
The new retractable cover will be a great feature for those of you who stack your Cameos or have limited shelf space!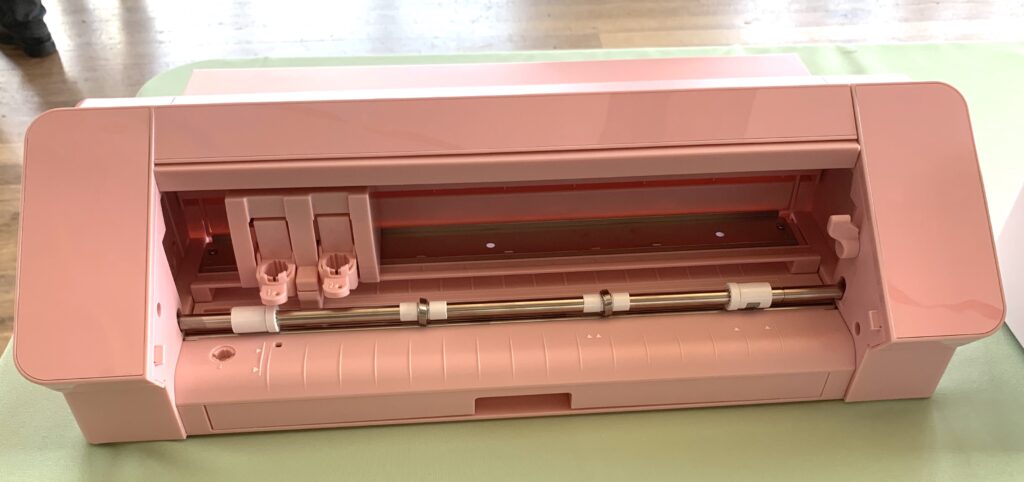 Other exciting features include:
3mm clearance under roller bar
LED backlit touch panel
Blue tooth connectivity
and so much more!
I don't actually have a Cameo 4 yet …. but it will be here soon! As soon as it gets here, I will be able to do some testing and give you lots more details!! Subscribe to my blog or join my Facebook group, Libby's Craft and Sewing Group, for more information about the Cameo 4!
If you are as excited about the new Cameo 4 as I am, you can pre-order your Cameo 4 for only $299.99. Here's a link straight to the pre-order page … remember to use my code LIBBY at checkout for free shipping!
The link above is for the white Cameo 4 only. If you are looking for a bundle that would include the Cameo, heat press, supplies (like vinyl) and other goodies, check out the choices at Swing Design or Heat Press Nation.
Until next time,
Happy Crafting!
Disclaimer: Posts on this site may contain affiliate links. Clicking on one of these links or making purchases at linked sites does not mean you pay more for your purchases. It means I may receive a small commission on your purchase. This commission helps defray the costs of this site and enables me to continue to provide you with new and exciting content.