I am here in Lehi, Utah at Silhouette America's headquarters for the launch of the new Cameo 4 later today (Sept. 10th). Yesterday we got a tour of the headquarters/warehouse facility …. so much inspiration! Here's a few pictures of the facility … This is our Terri Johnson Creates Staff with members of the Silhouette America Staff.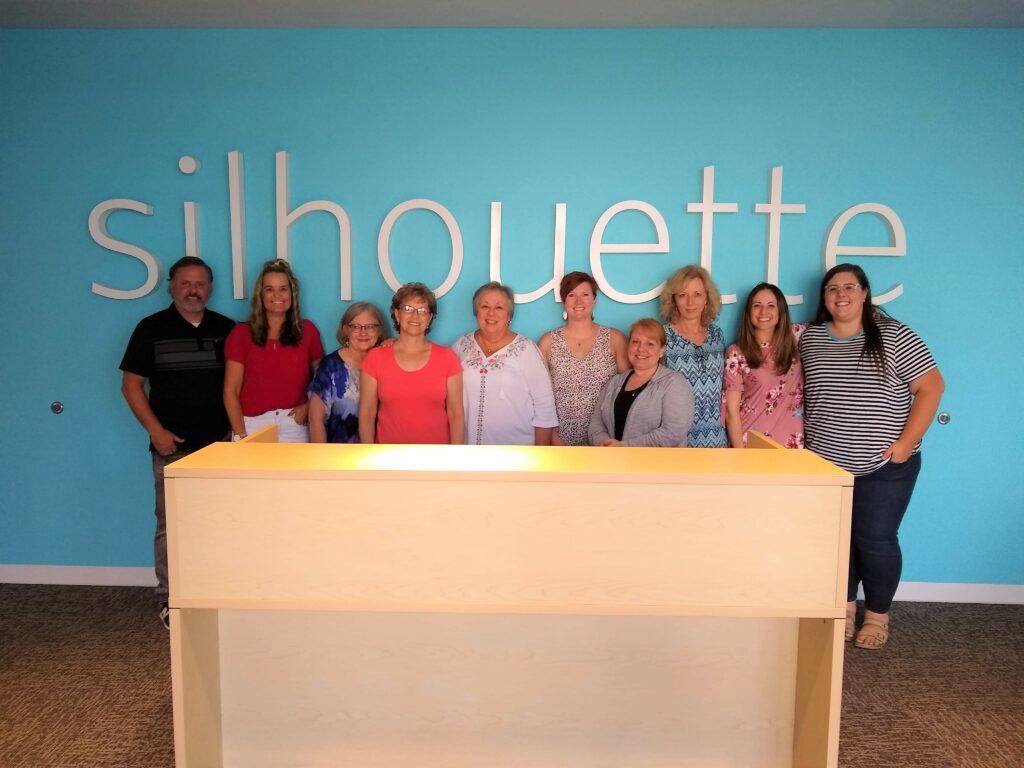 They have the most amazing room filled with all the Silhoutte supplies. This photo shows the evolution of the Cameo … notice the Cameo 4 in the bottom right corner! And who wouldn't love a cabinet like this one …. so neat and organized!
The studio where all the Silhouette 101 videos are filmed …. adn a preview of some of the decorations for the launch party.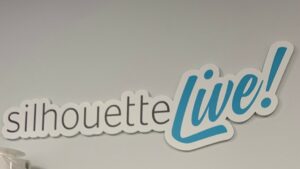 And then lots and lots of inspiration …. I cannot wait to try some of these projects and share them with you !
And a few more ….
Here's a sneak peak at the gooodie bags that will be handed out at today's launch party …. don't you love the Sparkleberry on the bag!! I promise I will show you what's inside as soon as I get to touch one!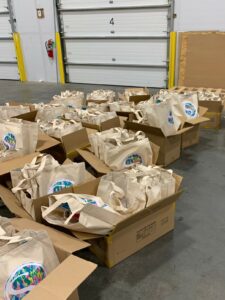 And last, but certainly not least, here's a picture of my sweet friend and travel roommate, Elly Habets, and I outside the hotel yesterday … I think we clean up pretty good, don't you!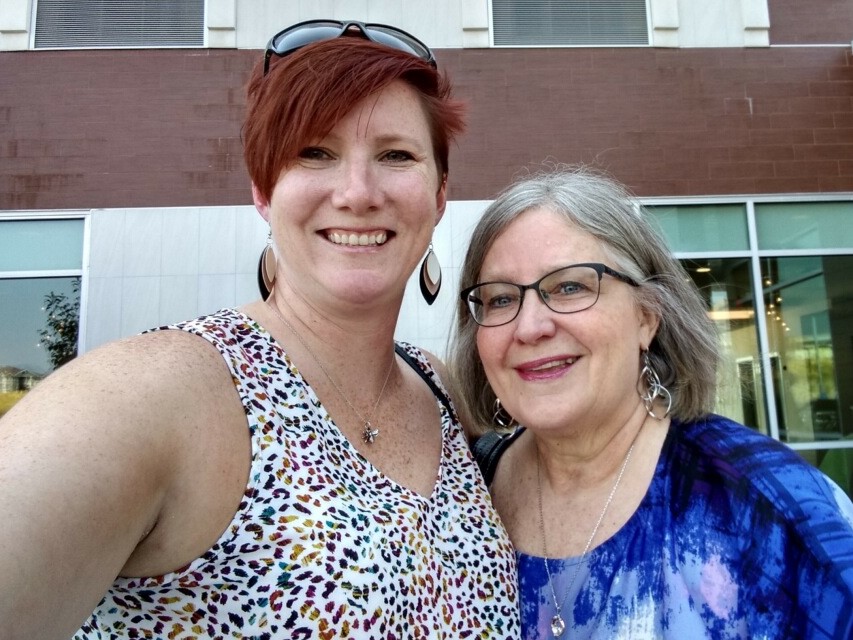 Well, gotta wrap this up. It's almost time to leave for the party!! Keep watching Libby's Craft and Sewing Group on FB for all the details!!
Until later,
Happy Crafting!