One of the great new tools in Silhouette Studio v4.2 is the Lasso selection tool. This tool will allow you to select objects or groups of objects more easily than using Box Select.
To get started, bring an object into your workspace that has multiple design elements. In this design, I want to select just the circles in the center of the design so I can change their color.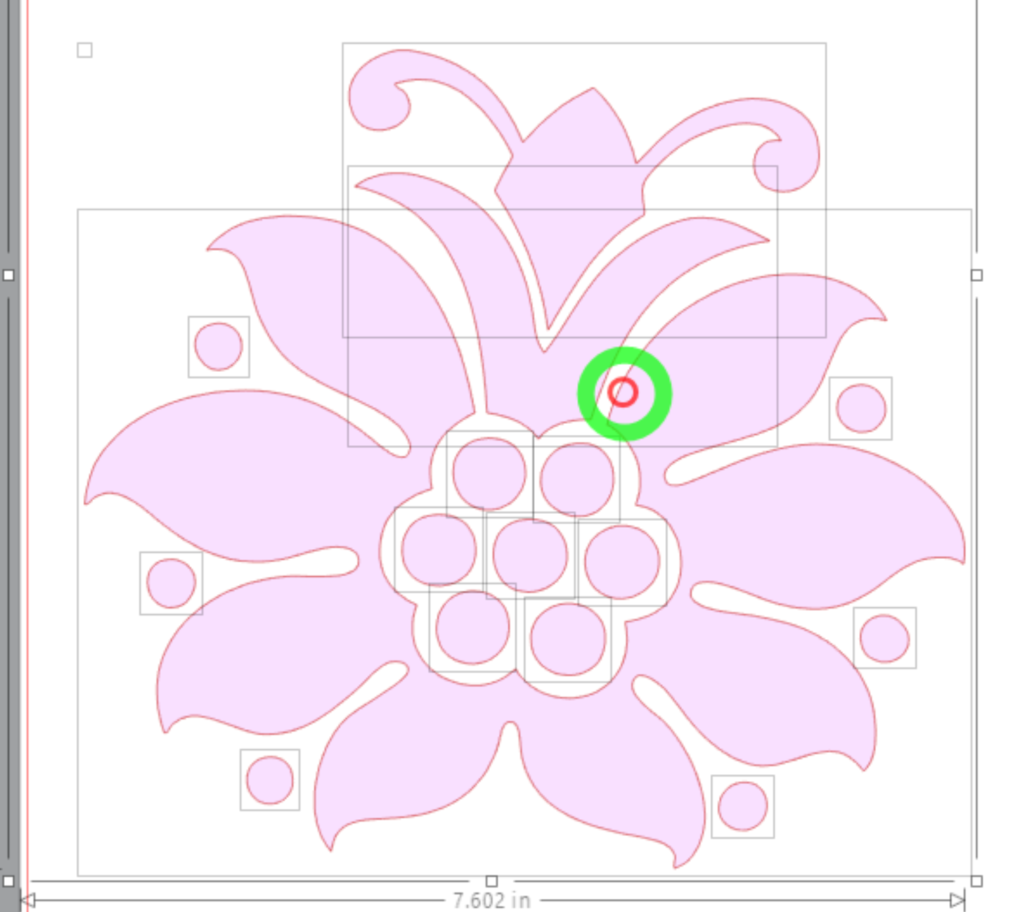 One way to select the inner circles would be to click on one to select it. Then hold down the Shift key and click on each of the other circles. Onc ethey are all selected I can change their color. For complex designs, this can be time-consuming and often frustrating.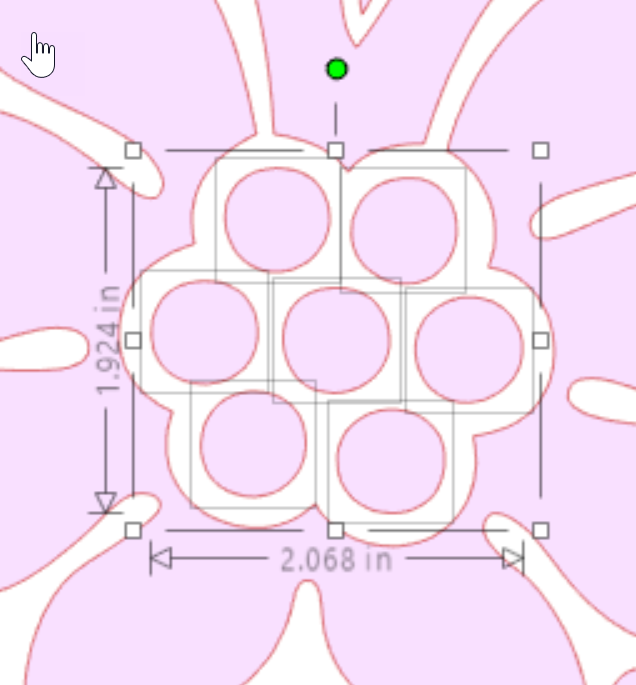 Let's use the new Lasso tool. It's located in the left toolbar, just under the select tool. Click on the icon to select the tool.

Move the cursor into the workspace near the center of the design. Left click and drag a box around the circles. As soon as you release your mouse button, all the circles will be selected.
Notice in the video above, that I did not have to be really careful about how I drew my lasso around the objects. That is because I have my tool set to only select objects that are completely enclosed in the lasso area. This can be changed in your system preferences.
Click on the Preferences icon in the right toolbar or select Preferences from the Edit menu. Click on the Tools tab. In the Selection tools area, click on dropdown by "Selection Lasso Style" and select Enclosed. Click Apply and OK.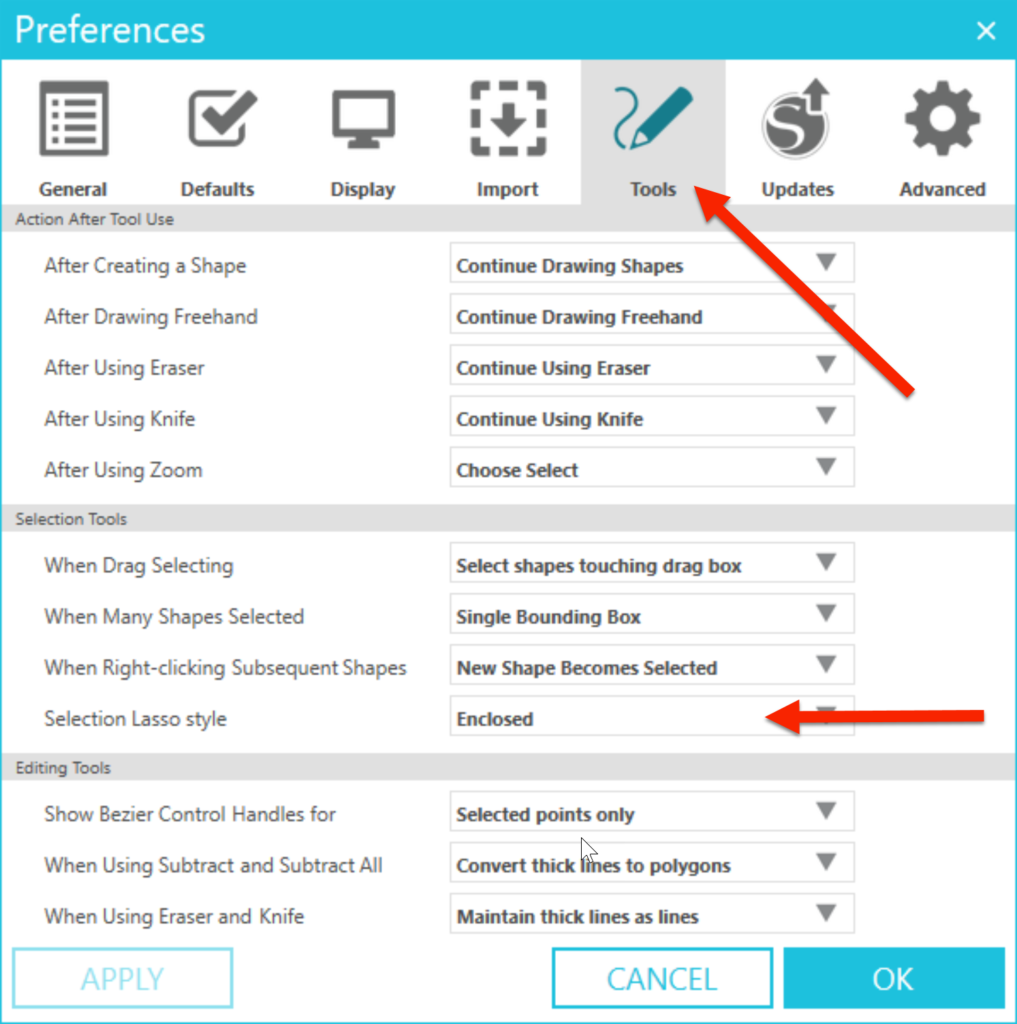 If you change the Selection Lasso Style to Touches instead of enclosed, then any shape you touch as you are making your selection will be included in the selection.
In the video above, I changed my setting to "Touch". This time, all the areas my cursor touched are selected. You can toggle between "Enclosed" and "Touch" by holding down the shift key when you left click and drag around your selection.
What a time-saver this new Lasso selection tool will be when working with complex designs! I hope you'll like it as much as I do!!
If you enjoyed these tips, please join my Facebook groups … Libby's Silhouette Group — Tips, Tricks, Tutorials and Projects, Libby's Craft and Sewing Group and Running With Sisers – Juliet and Romeo. You can also find me on FB at Libby's Loft.com. Please join and feel free to ask questions and share your creations! I look forward to seeing you there!!
Until Next Time,
Happy Crafting!!
Disclaimer: Posts on this site may contain affiliate links. Clicking on one of these links or making purchases at linked sites does not mean you pay more for your purchases. It means I may receive a small commission on your purchase. This commission helps defray the costs of this site and enables me to continue to provide you with new and exciting content.
Until next time,
Happy crafting!!