Are you ready for Silhouette America's biggest sale all year? Get ready for some amazing Black Friday deals, beginning on Thanksgiving day, Thursday, at 6 pm MST (7 pm CST).
But wait …. as a follower of my blog, you can get EARLY ACCESS to all the amazing deals!!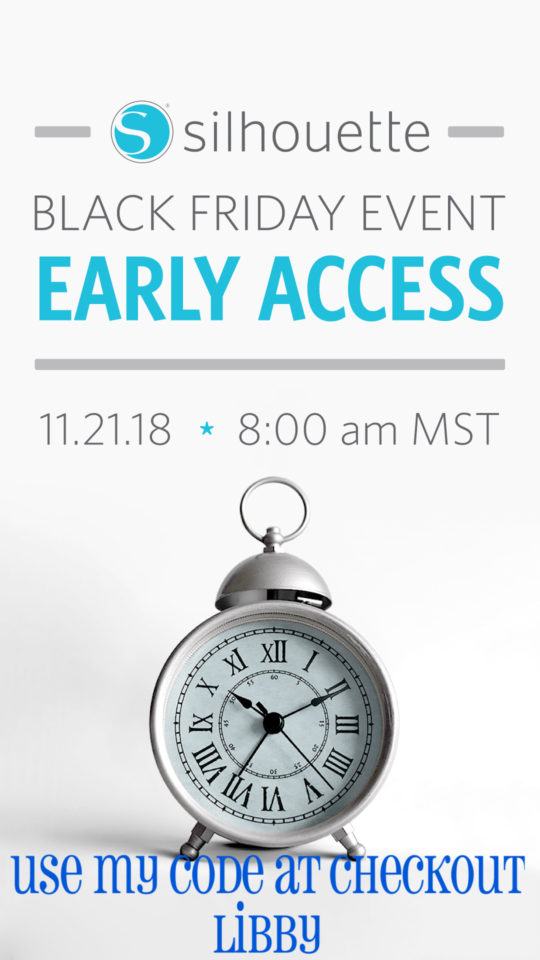 On Wednesday, November 21st, beginning at 8 a.m MST (9 am CST) you can take advantage of the savings just by clicking on this link silhouetteamerica.com/blackfriday2018! Be sure to enter my code LIBBY at checkout to get your discount!! It's that simple!!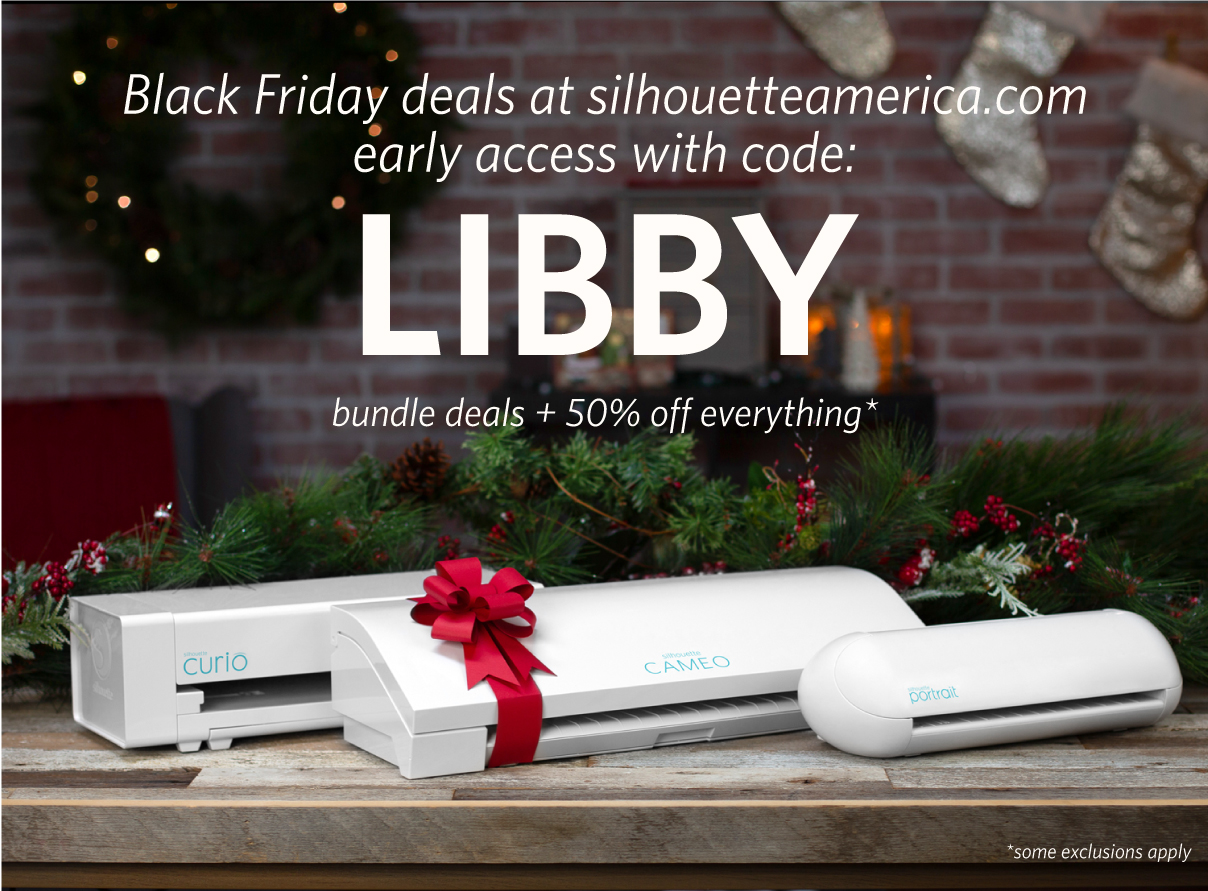 I had a sneak peak at the list of sale items and it is amazing! There will be:
Cameo Bundles
Curio Bundles
Mint Bundles
Alta Bundles
Portrait 2 Bundles
Discounts on Mats and Blades
Discounts on Specialty Materials
Software Discounts
Discounts on Tools
And much more …
These bundles will sell out quickly, so don't delay! Take advantage of your EARLY ACCESS by clicking on here. (https://www.silhouetteamerica.blackfriday2018). Remember you have to enter my code LIBBY at checkout to get the EARLY ACCESS discounts.
Happy shopping!!
Libby
FYI — This post may contains affiliate advertising. This means that I may make a commission based on your purchase if you click on a link in this post. The price you pay for your product is not higher and the commissions I receive allow me to continue to share projects and tutorials with you!